Photography Contest

Al-Tiba9 Digital Interviews Platform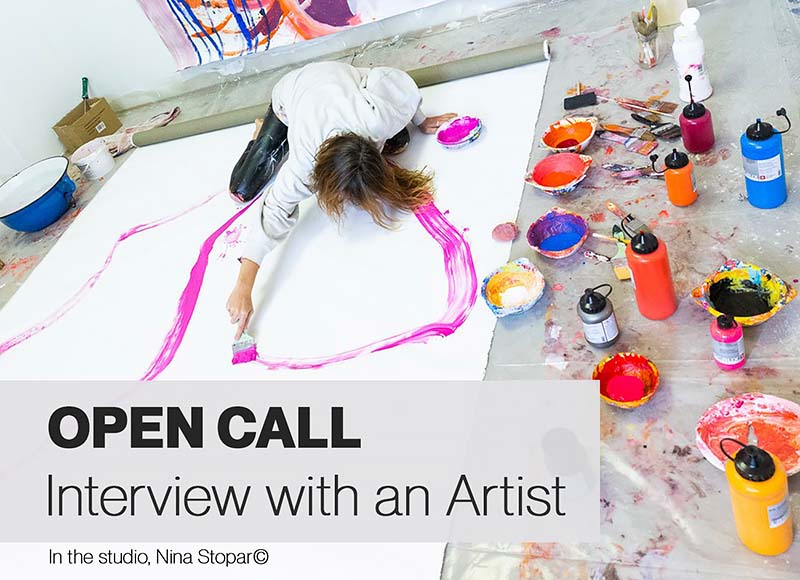 Deadline |
12/31/23
Theme |
Open
Territory |
Worldwide
Eligibility |
Open to all
Entry Fees |
FREE
Prizes |
Book

Al-Tiba9 Interviews is a promotional platform for artists to articulate their vision and to reach a varied audience of art collectors, art lovers, and fellow artists. You will receive a webpage entirely dedicated to you, with a selection of works, your artist's statement and biography, as well as a detailed interview, tailored specifically to promote you and your artworks.

10 questions with the artist - The Digital Interview
Once selected, you will be interviewed by the founder & curator Mohamed Benhadj to highlight your artistic career and introduce you to the international contemporary art scene across our wide network of museums, galleries, art professionals, art dealers, collectors, and art lovers across the globe.

ELIGIBILITY:
Artists are welcome to submit their works. All techniques are welcome.
Artists from all countries are welcome to submit.
Artists interviewed in the past can submit new works.
Featured Photo Contest
$1,000 cash prizes | Winning image(s) published in AAP Magazine #35 | Extensive press coverage and global recognition
Best Photography Contests in 2023
Each year, there are hundreds of photography competitions all over the world, so we've decided to select for you the best of the best! Our selection of the best photo contests in 2023 is thoroughly curated to help you, whether you are a professional photographer or an amateur, to help find your next creative breakthrough. These all-star competitions offer the greatest opportunities for international exposure and/or incredible financial benefits. Some of them are closing soon, so get your photo submissions in!