Photography Contest

All About Photo Awards 2023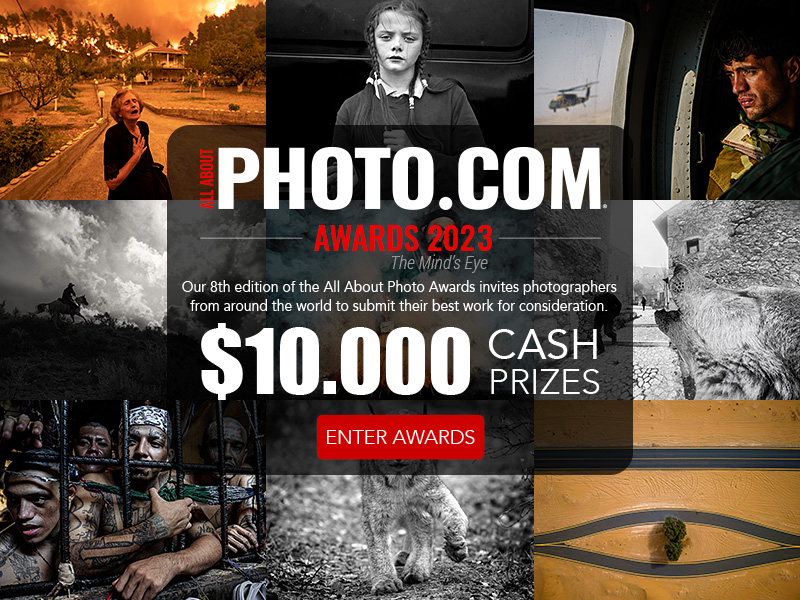 Deadline |
CLOSED
Theme |
Open
Territory |
Worldwide
Eligibility |
Open to all
Entry Fees |
$35/3 images
Prizes |
Cash Prize

Our 8th edition of the All About Photo Awards invites photographers from around the world to submit their best work for consideration. In reference to Henri Cartier-Bresson's photo essay, The Mind's Eye investigates the depth and thoughts behind each image.

"To take photographs means to recognize - simultaneously and within a fraction of a second - both the fact itself and the rigorous organization of visually perceived forms that give it meaning. It is putting one's head, one's eye and one's heart on the same axis".
Henri Cartier-Bresson

Winners will receive $10,000 in cash awards, extensive press coverage and global recognition.
The grand prize is $5,000, the 2nd prize is $2,000, the 3rd prize is $1,500, the 4th prize is $1,000 and the 5th prize is $500!

All winners will have their work published/showcased on All About Photo Winners Gallery, Newsletter, social media and featured in the printed issue of AAP Magazine "Special Edition All About Photo Awards 2022".
In addition, a selection of entrants of particular merit will be invited to display their portfolio on the website www.all-about-photo.com .

Jury Panel

Lisa Kristine: Humanitarian photographer
Harvey Stein: Photographer, Teacher, Lecturer, Author and Curator
Ann Jastrab: Executive Director, Center for Photographic Art, Carmel, CA.
Baldwin Lee: Photographer, Teacher
Francesca Hummler: Photographer, Community Manager at Der Greif Magazine
Kenneth Dickerman: Photographer, Photo Assignment Editor for the Washington Post
Sandrine Hermand-Grisel: Photographer, Founder & Editor of All About Photo


Featured Photo Contest
Be Featured in the April 2023 Online Juried Solo Exhibition!
Best Photography Contests in 2023
Each year, there are hundreds of photography competitions all over the world, so we've decided to select for you the best of the best! Our selection of the best photo contests in 2023 is thoroughly curated to help you, whether you are a professional photographer or an amateur, to help find your next creative breakthrough. These all-star competitions offer the greatest opportunities for international exposure and/or incredible financial benefits. Some of them are closing soon, so get your photo submissions in!