Photography Contest

Nikon Small World Competition 2023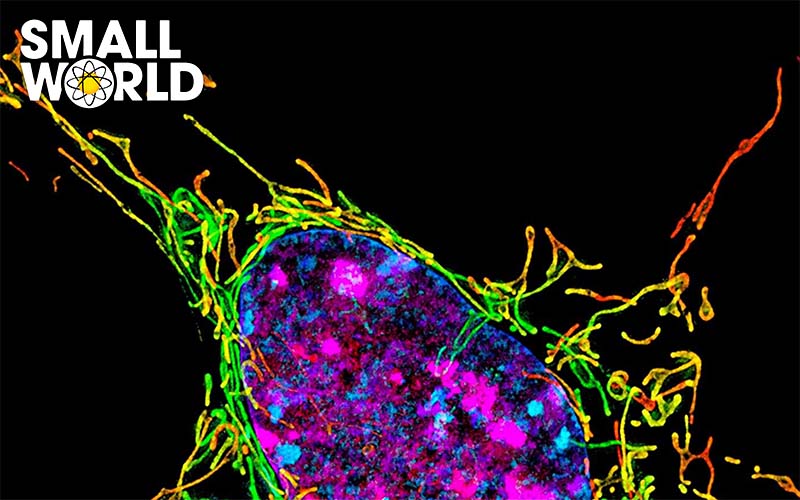 Deadline |
CLOSED
Theme |
Photomicrography
Territory |
Worldwide
Eligibility |
Anyone over the age of 18 interested in digital or film photography through the microscope.
Entry Fees |
FREE
Prizes |
Cash Prize

The Nikon Small World Competition first began in 1975 as a means to recognize and applaud the efforts of those involved with photography through the light microscope. Since then, Small World has become a leading showcase for photomicrographers from the widest array of scientific disciplines.

A photomicrograph is a technical document that can be of great significance to science or industry. But a good photomicrograph is also an image whose structure, color, composition, and content is an object of beauty, open to several levels of comprehension and appreciation.

The Nikon Small World Competition is open to anyone with an interest in photography through the microscope. Winners have included both professionals and hobbyists.

Each year, the top 20 prize-winners are exhibited at numerous museums and science centers throughout the United States and Canada. Many winning images have also been featured on the covers of prestigious scientific and industrial journals.

Top prize winners are selected and ranked by Small World Judges.
1st Prize - USD $3,000
2nd Prize - USD $2,000
3rd Prize - USD $1,000
4th Prize - USD $800
5th Prize - USD $600
6th Prize - USD $400
7th-10th Prizes - USD $300 each
11th-20th Prizes - USD $200 each
Honorable Mentions - USD $100 each. The number of Honorable Mention Prizes will be determined by the Judges in their sole discretion.
Images of Distinction - One (1) Nikon-branded promotional item, having a retail value of approximately Thirty-Five (USD$35.00) Dollars (the "Premium Item"). The number of Images of Distinction Prizes will be determined by the Judges in their sole discretion. Nikon may in its sole discretion, provide the winner with a Gift Card (defined below) in the amount of Thirty-Five (USD$35.00) Dollars, in substitution of the Premium Item.

All Prizes will be awarded in the form of a Visa gift card preloaded in the amount of the Prize in U.S. Dollars (the "Gift Card"). Visa is not a sponsor of or otherwise associated with this Competition. The Gift Card is subject to Visa's applicable terms and conditions, which may include an expiration date for use.

Winners are solely responsible for any and/or all taxes and fees of any kind associated with the receipt and/or use of any and all Prizes. Each Prize shall be awarded in full to the winner who is the registered Entrant. Prizes will not be awarded, split or apportioned between or among multiple individuals.
Featured Photo Contest
$1,000 cash prizes | Winning image(s) published in AAP Magazine #32 | Extensive press coverage and global recognition
Best Photography Contests in 2023
Each year, there are hundreds of photography competitions all over the world, so we've decided to select for you the best of the best! Our selection of the best photo contests in 2023 is thoroughly curated to help you, whether you are a professional photographer or an amateur, to help find your next creative breakthrough. These all-star competitions offer the greatest opportunities for international exposure and/or incredible financial benefits. Some of them are closing soon, so get your photo submissions in!