Photography Contest

Chromatic Photography Awards 2023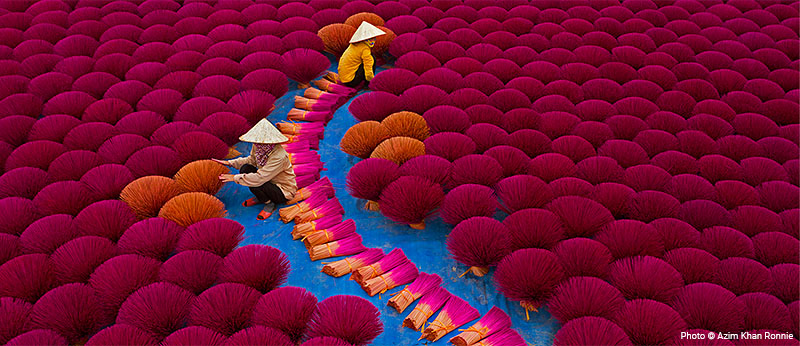 Deadline |
10/22/23
Theme |
Open
Territory |
Worldwide
Eligibility |
Open to all
Entry Fees |
Professional: 25$ / Single Entry - Amateur: 20$ / Single Entry
Prizes |
Cash Prize

Chromatic Awards is an international competition of color photography open to both professionals and amateurs. Participation in the Chromatic Awards offers not only prestige, but also the opportunity to win extra money for the development of passion.

Availability of photographic equipment makes the competition among photographers very large, and the possibility of breakthrough is extremely difficult. Amateurs and professional photographers who want to share their passion must demonstrate not only a good knowledge of the workshop, but also the tenacity in pursuing their aim.

Our mission is to provide artists the opportunity to share their passion and stories through their photographs, promote the world's top photographers, and discover new, emerging talents.

With twenty categories, the chance to show the very core of one's work is limitless as world-renowned and competent professionals sit in the jury and scrutinize every iota of detail of each entry. Together we are building the art market and strengthening the position of color photography in the art world.

Prize details: The international range of the competition and the prestige the winners receive will not only enrich the portfolio, but also stand out in the art world and the media. The winning entries awarded with gold, silver and bronze medals for each category will be presented both in the Gallery of Winners and the Official Book of Chromatic Awards. The photographers will also receive the right to use the winner badge and certificate.

Other than that, the winner among the professionals will receive $2,000 and the winner of the amateur category will get $1,000 as monetary awards on top of the media and magazine mileage mentioned above.
Featured Photo Contest
$1,000 cash prizes | Winning image(s) published in AAP Magazine #35 | Extensive press coverage and global recognition
Best Photography Contests in 2023
Each year, there are hundreds of photography competitions all over the world, so we've decided to select for you the best of the best! Our selection of the best photo contests in 2023 is thoroughly curated to help you, whether you are a professional photographer or an amateur, to help find your next creative breakthrough. These all-star competitions offer the greatest opportunities for international exposure and/or incredible financial benefits. Some of them are closing soon, so get your photo submissions in!