Photography Contest

Issue 16 Theme Common Love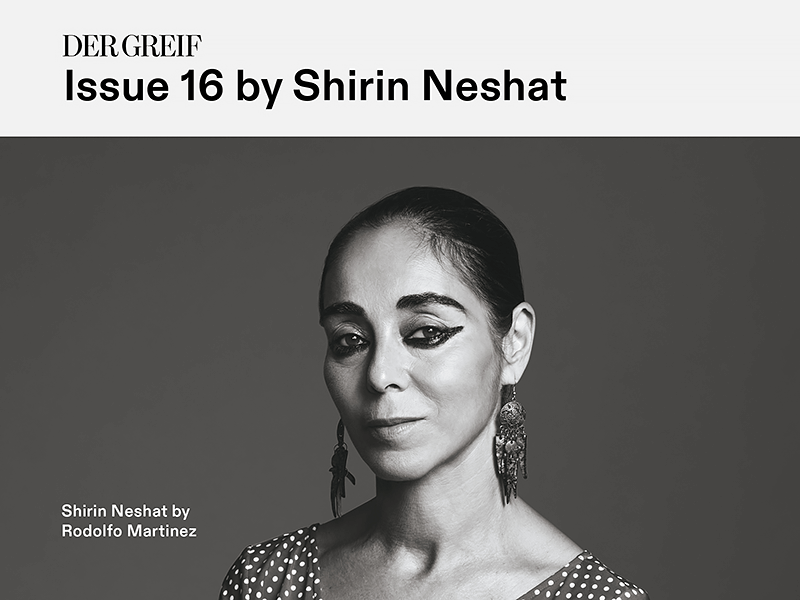 Deadline |
CLOSED
Theme |
Common Love
Territory |
Worldwide
Eligibility |
Open to all
Entry Fees |
FREE
Prizes |
Cash Prize

We are excited to announce Shirin Neshat as the guest editor for issue #16.

Shirin Neshat invites you to submit work that responds to a line from the poem "Common Love" by Persian poet Ahmad Shamlou: I am a common pain, scream me!

Common Love
Shirin Neshat writes:
"I often use poetry as a starting point for inspiration and Ahmad Shamlou's poem, "Common Love," deeply resonates with me and speaks about our shared humanity. We all grapple with grief and trauma, both on an individual and collective level, but with this common ground, we feel less alone. This is human nature: we see and feel that others experience similar struggles therefore we feel bonded and hopeful. That is why we create art and culture to reach beyond our differences. The most powerful works in my opinion are those which connect people and evoke shared emotions without explanation." We look forward to receiving your submissions.

Shirin Neshat

Shirin Neshat is an Iranian-born artist and filmmaker living in New York. Neshat works and continues to experiment with the mediums of photography, video and film, which she imbues with highly poetic and politically charged images and narratives that question issues of power, religion, race, gender and the relationship between the past and present, East and West, individual and collective through the lens of her personal experiences as an Iranian woman living in exile.
Neshat has held numerous solo exhibitions in museums internationally including the Pinakothek der Moderne, Munich; The Broad, Los Angeles; Museo Correr, Venice, Italy; and the Hirshhorn Museum, Washington D.C.
Neshat has directed three feature-length films, Women Without Men (2009), which received the Silver Lion Award for Best Director at the 66th Venice International Film Festival, Looking For Oum Kulthum (2017), and most recently Land of Dreams, which premiered at the Venice Film Festival (2021). She is represented by Gladstone Gallery in New York and Goodman Gallery in London. Why submit to issue 16? Have your work seen by renowned artist Shirin Neshat. Get the chance to be published in issue 16 and get a free copy plus additional copies at a highly discounted rate. Be part of related events Der Greif will organize in relation to the release of issue 16 during Paris Photo 2023 and beyond. Get the chance to publish an Artist Feature on dergreif.org, a highly-frequented international source of photographic art. Voluntary Donation Der Greif is a nonprofit organization dedicated to art and culture. As a registered nonprofit, we are committed to our artistic mission. Your contributions make our work possible. This year, we ask you to consider a financial donation of 13 € to support issue 16 of Der Greif. All funds collected will directly support producing the next issue of our publication. We believe in inclusivity. If you are unable to contribute financially, please email issuevoucher@dergreif.org to receive a free voucher code for submission.
Featured Photo Contest
$1,000 cash prizes | Winning image(s) published in AAP Magazine #35 | Extensive press coverage and global recognition
Best Photography Contests in 2023
Each year, there are hundreds of photography competitions all over the world, so we've decided to select for you the best of the best! Our selection of the best photo contests in 2023 is thoroughly curated to help you, whether you are a professional photographer or an amateur, to help find your next creative breakthrough. These all-star competitions offer the greatest opportunities for international exposure and/or incredible financial benefits. Some of them are closing soon, so get your photo submissions in!