Photography Contest

14th Carmignac Photojournalism Award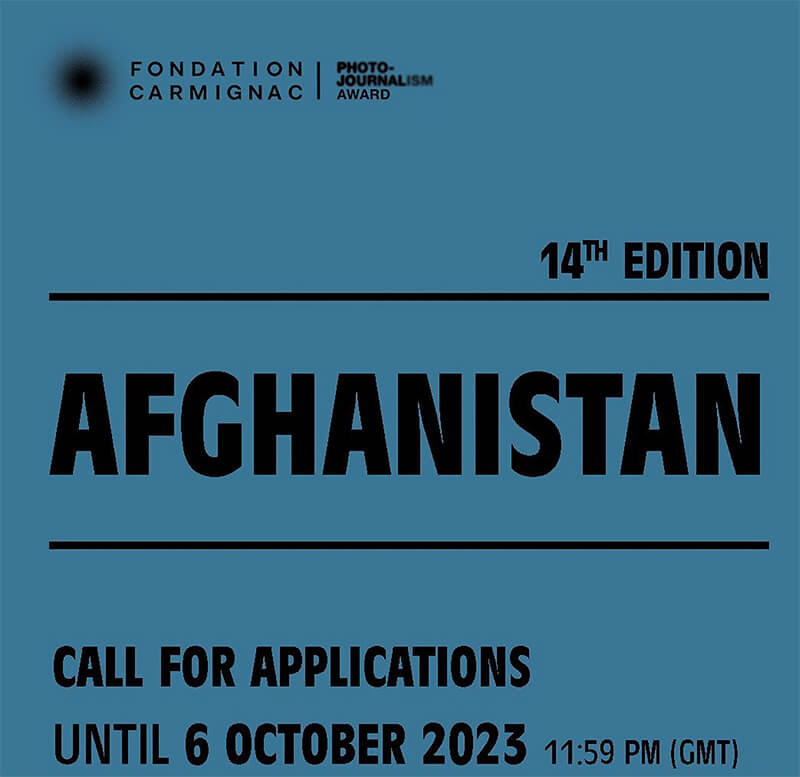 Deadline |
10/06/23
Theme |
Afghanistan
Territory |
Worldwide
Eligibility |
Open to all
Entry Fees |
FREE
Prizes |
Cash Prize

On 26 May 2023, the NGO Amnesty International published jointly with the International Commission of Jurists (ICJ) a report urging the International Criminal Court to qualify the abuses committed by the Taliban as a "crime against humanity" based on gender and sexuality, under article 7 of the Court's Rome Statute.

"While the backlash against women's and girls' rights has unfolded in different countries and regions in recent years, nowhere else in the world has there been an attack as widespread, systematic and all-encompassing on the rights of women and girls as in Afghanistan. Every aspect of their lives is being restricted under the guise of morality and through the instrumentalization of religion."

Since the capture of Kabul by the Taliban in August 2021, the regime has grown stronger, establishing since November 2022 a rigorous application of Sharia law and silencing women, girls, as well as LGBTQIA + minorities 2. Deprived of their fundamental rights, they are subjected to systematic discrimination –exclusion from school after primary school, from political and public life– and prevented from moving around, working, and choosing their clothing. They are regularly arrested, tortured, threatened with death, and imprisoned. The violence and discrimination perpetrated by the Taliban have been widely documented since the end of the 1990s and violate the human rights recognized in numerous international treaties, to which Afghanistan is a signatory.

The 14th edition of the Carmignac Photojournalism Award intends to support a project aimed at documenting in writing and images this "crime against humanity" by collecting legally admissible evidence. The laureate will benefit from the support of experts to ensure that testimonies are collected in accordance with legal standards.

The jury will meet in November 2023 to designate the laureate. The report will take place from January to June 2024 and will be the subject of a monograph and an exhibition at the end of 2024.
Featured Photo Contest
$1,000 cash prizes | Winning image(s) published in AAP Magazine #35 | Extensive press coverage and global recognition
Best Photography Contests in 2023
Each year, there are hundreds of photography competitions all over the world, so we've decided to select for you the best of the best! Our selection of the best photo contests in 2023 is thoroughly curated to help you, whether you are a professional photographer or an amateur, to help find your next creative breakthrough. These all-star competitions offer the greatest opportunities for international exposure and/or incredible financial benefits. Some of them are closing soon, so get your photo submissions in!