Photography Contest

We The Present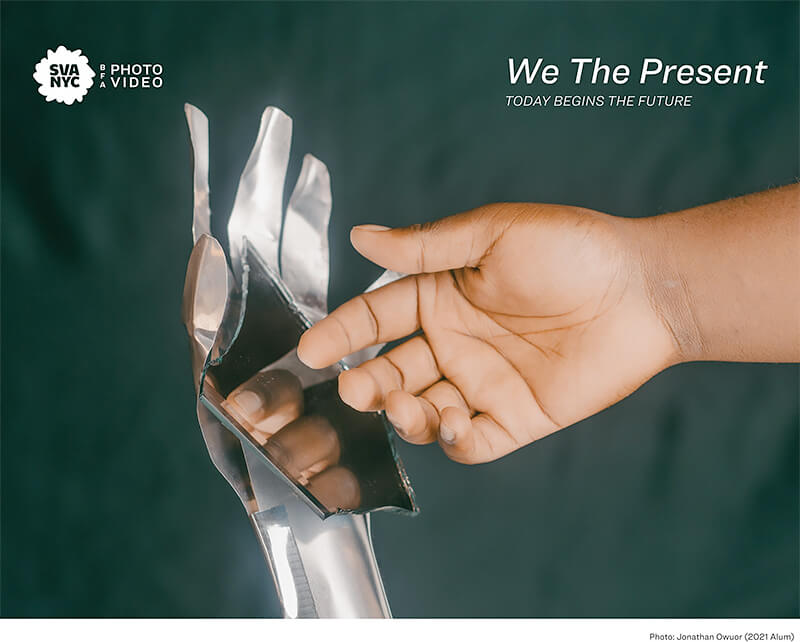 Deadline |
10/15/23
Theme |
We the present
Territory |
Worldwide
Eligibility |
All current high school students worldwide, ages 14–19
Entry Fees |
FREE
Prizes |
Exhibition

THE BFA PHOTOGRAPHY AND VIDEO DEPARTMENT at the School of Visual Arts announces a call for entries for an upcoming printed publication and online exhibition. This year, the prompt is We The Present: Today Begins the Future — a jumping-off point for students to use photography and video to explore what it means to exist in the current moment as we look ahead. How do technology, media, and current events shape our present, and how might they inform our collective future? TOP PRIZE | The top prize winner will receive free tuition and housing toward a Summer 2024 Pre-College course offered by the BFA Photography and Video Department at SVA. EXCLUSIVE PUBLICATION | A selection of the best works will be chosen for a printed publication, which will be widely distributed. ONLINE EXHIBITION | Each student's work will be considered for an online exhibition featuring a selection of entries, which will be hosted on the SVA BFA Photography and Video website.
Featured Photo Contest
$1,000 cash prizes | Winning image(s) published in AAP Magazine #35 | Extensive press coverage and global recognition
Best Photography Contests in 2023
Each year, there are hundreds of photography competitions all over the world, so we've decided to select for you the best of the best! Our selection of the best photo contests in 2023 is thoroughly curated to help you, whether you are a professional photographer or an amateur, to help find your next creative breakthrough. These all-star competitions offer the greatest opportunities for international exposure and/or incredible financial benefits. Some of them are closing soon, so get your photo submissions in!